Michael Baxter & Associates Commercial Real Estate and Property Management, Northeastern Pennsylvania's only independent real estate agency dealing exclusively in commercial property.
The main difference between Michael Baxter & Associates and other brokers, is our agency is staffed with Commercial Real Estate Advisors.
A Commercial Advisor has knowledge and experience that are unique to Commercial and Investment-grade real estate, such as local zoning/infrastructure issues and accurate property valuation models. We add to that knowledge base by engaging our team in weekly training sessions and we are proud to say that each of them has made a commitment to achieving their CCIM, or Certified Commercial Investment Member, designation. The CCIMis the doctorate of commercial real estate.
Finally, whether you are a seller or a buyer, our team of Commercial Advisors combines that knowledge with unsurpassed service and commitment to achieving the best return on your investment. If you're ready to engage the Poconos' thriving commercial real estate market, please call us and we'll get you moving in a profitable direction.
Staff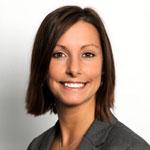 Alicia Olcsvay – Assistant Director of Property Management As a graduate of East Stroudsburg and Northampton Community College with a Specialized Degree in Applied Sciences for Paralegal and Business Management, Alicia offers an extremely diversified background in both the legal aspects of real estate as well as the business end of property management. Alicia worked as a paralegal for a prominent local attorney for four years along with managing a well-known property management company for five years. Alicia now finds herself as the Assistant Director of the Property Management Division of Michael Baxter and Associates Commercial Real Estate and Property Management. She has been in the real estate business for over ten years and specializes in residential and commercial property management. Her background includes many different aspects of real estate, from residential and commercial property management, residential sales and services, residential and commercial rentals to working alongside both buyers and sellers.
Lisa Diaz – Project Coordinator Lisa has worked in the property management field for over ten years. Beginning her career in commercial real estate, Lisa has management and renovation experience of office, medical, light industrial and retail properties. She has joined MBA Property Management in early 2014 as Project Coordinator and currently holds her PA Real Estate License. Currently she works with a projects and maintenance team that handle jobs ranging from minor repairs to complete renovations.
Kristin Vidot – Project Coordinator - Originally from New Jersey, Kristin offers a background in property management and accounting. Before becoming a member of the Michael Baxter & Associates family, Kristin worked as tax preparer, and a director of a property management team in Northern New Jersey. Her experience in leasing, financing, and accounting add to our ever growing commercial & property management team. She holds a PA real estate license.
Melissa Barbosa – Financial Administrator - has been recruited to join our team here at Michael Baxter and Associates to assist in operating the financial development of the business. As the Financial Administrator she will be able to assist you with all financial concerns pertaining to Accounts Receivables and Payables or Income Assets if we are managing your properties. Melissa graduated in 2002 from The College of Westchester, studying the areas of Accounting and Business Management. With over 14 years express in a diverse environment maintaining several responsibilities in the financial and managerial areas of business she will now offer her experience to the Pennsylvania Real Estate Industry.
Marilyn McNeal – Property Management Administrator Marilyn is the newest member of our team at MB&A, she moved from Florida recently to begin a successful career in real estate. She has been a great asset to the company, and has really embraced her opportunities at the firm. She is currently actively completing her course work to attain her real estate license, as well as taking classes online at University of Phoenix for her BS in Business Administration with a focus in Sales and Marketing, one day she hopes to become a successful Broker. In her spare time, Marilyn thrives off outdoor activities and an active lifestyle, as well as watching and participating in any sort of sports, she also enjoys volunteering whenever possible and spending time with her loved ones and 3 doggies at home.